Are You Interested in Relocating to Charlotte, North Carolina?  Here are Five Things You Should Know
Maybe you found a new job in this up and coming city. Or maybe your family lives in the area and you want to join them. Regardless of your reason, you will soon realize you are making a great decision.
Over the past few years, the population in Charlotte has taken off. This is due in large part to the availability of jobs as well as the nice weather and plenty of activities.
With more than 2.3 million people living in the Charlotte metro area, it is easy to see that the city has come a long way since being founded in 1769.
Now that you know more about the basics of the city, it is time to take a closer look at the details of relocating to the area.
Relocating to Charlotte? Here are five things you should know:
1. There are many neighborhoods located within the city.  Some of the most popular include but are not limited to:  Dilworth, Myers Park, Elizabeth, SouthPark Beverly Woods, Madison Park, Providence Hills, Stonehaven and The Arts District.
Tip: as somebody relocating to the area, especially if you have never spent much time in Charlotte in the past, you should learn more about each neighborhood before deciding where you want to live.
2. The Charlotte Mecklenburg School system is one of the best in the country. On top of being well known for its standard of excellent, the school system is also one of the largest in the United States.
For those who are not interested in public education, there are a number of well known private schools throughout the city.
3. Getting into and out of Charlotte is a breeze. In addition to the city's airport, Charlotte Douglas International, commuters are served by three interstates: I-277, I-77, and I-85. This makes it easy to commute to the city regardless of where you live, either in or around Charlotte.
4. If sports are your thing, Charlotte is the place to be. In addition to being the home of NASCAR, including the NASCAR Hall of Fame, sports enthusiasts will have a great time cheering on the hometownCharlotte Panthers of the NFL and Charlotte Bobcats of the NBA.
5. Charlotte offers a variety of real estate opportunities, ranging in location, size, price and type. In addition to a large selection of single family homes, you will come across quite a few townhome and condo developments.
Get Professional Help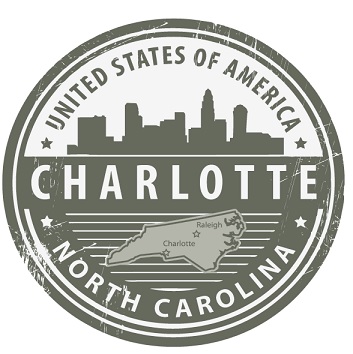 At this point, you probably have a better idea of what Charlotte has to offer and why relocating to this city makes a lot of sense for many people. That being said, you may not be ready to make your big move just yet. After all, there are a lot of details to consider. For instance, where are you going to live?
If you are interested in learning more about the Charlotte, NC real estate market, you don't have to look any further than a local Realtor®.
When you choose the right Realtor® to show you around the city, you know you will find what you are looking for in no time at all. On top of this, you will learn more about the area as a whole as the process moves forward.
It would be in your best interest to contact and meet with a professional Charlotte real estate professional as soon as possible. This way, you have the assistance you need to choose the best possible living situation.
What do you think?  Are you ready to relocate to Charlotte?  If so, let this information guide you on your path to a new life in the Queen City.
©www.iCharlotteRealEstate.com | Relocating to Charlotte? Here are five things you should know