Whether you're buying your first home, or selling one in order to move up to the home of your dreams, finding the right Realtor® to help you on your journey should be your first step!
Look for a broker who guides you with the 'heart of a teacher' and keeps your goals top of mind. Let's get together to chat about all the ways we can make your dreams come true!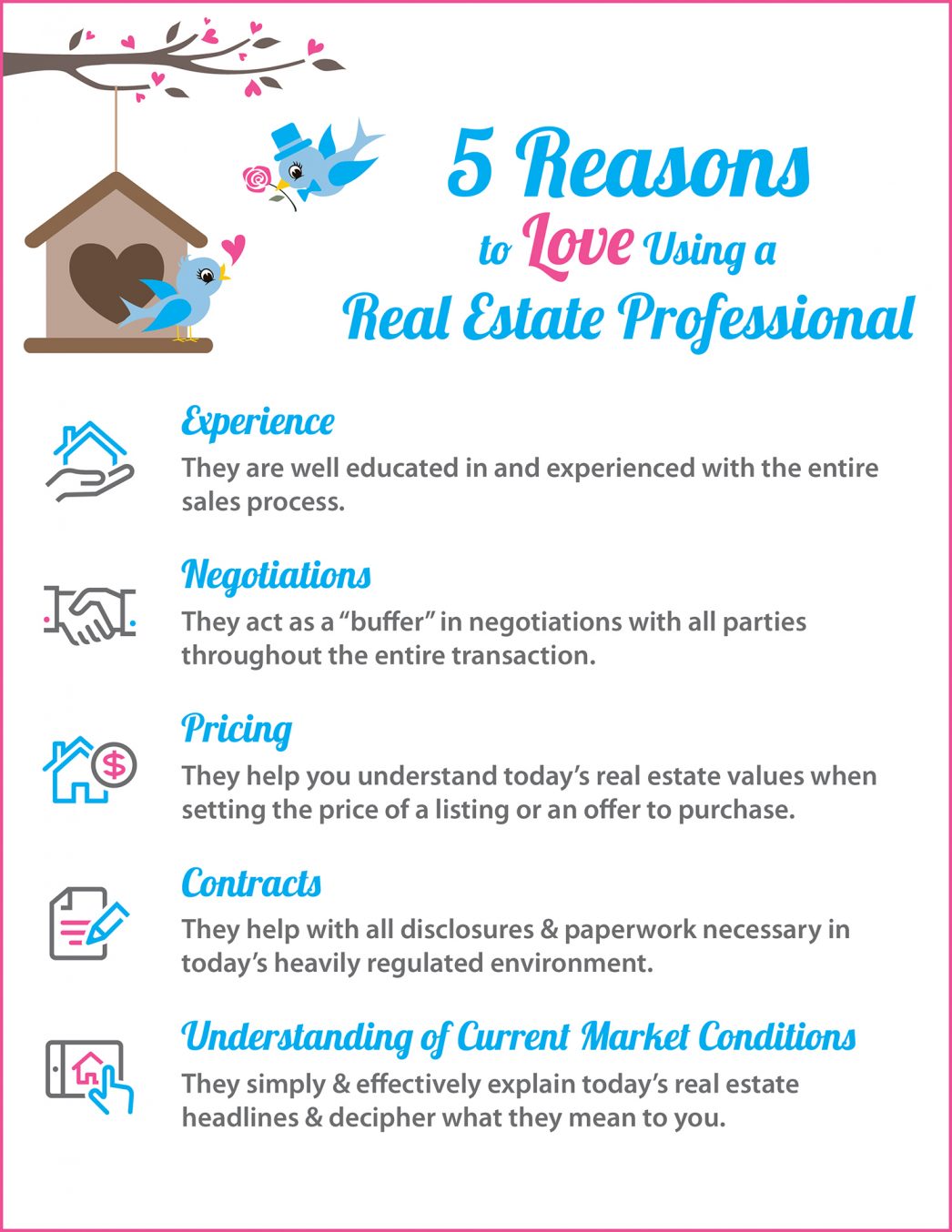 *Thanks to Keeping Current Matters for providing content/topic, infographic and video for this article.
---
Highlights:
Hiring a real estate professional to guide you through the process of buying or selling a home can easily be one of the best decisions you'll ever make.
The Right Realtor® is there for you – to help guide you through the entire process – from the prep work to explaining the process from start to finish, explaining the Contracts, negotiations and pricing (both when making an Offer or establishing the right price for your home).
One of the top reasons to hire the right Realtor® is their understanding of your local market and how the conditions in your neighborhood will impact your experience…and your bottom line.
---
BUYERS
Visit www.iCharlotteRealEstate.com for more information and to search for homes in the Charlotte Metro area. Your first step should be enlisting an experienced, local real estate broker. Selecting a great broker is not as easy as it may seem. You will want to enlist a seasoned real estate professional for your real estate needs. Again, I would love to share my knowledge of the area with you…and give you the grand tour as well!
Hiring the RIGHT Charlotte Realtor® is critical to your home buying success!
*References from any of our clients are available upon request.  Or read our reviews www.CharlotteRealEstateAgentReviews.com. 
SELLERS
If you're thinking of selling your Charlotte home, let's talk! As with everything in life, preparation is key and I will equip you with what you'll need to get you, as seamlessly as possible, through the home-selling process. Call or text (704) 491-3310
*References from any of our sellers are available upon request.
Read our reviews at www.CharlotteRealEstateAgentReviews.com.
Hiring the RIGHT Charlotte Realtor® is critical to your home selling success too!
© Debe Maxwell | The Maxwell House Group | RE/MAX Executive | CharlotteBroker@icloud.com | 5 Reasons to Love Hiring the Right Realtor®